73014 Platanias – Chania – Crete
Tel.: (+30) 28210 60606
Mobile Phone 24/7
(+30) 6932 566606
(+30) 6973 834835
E-mail: chvittor@otenet.gr
www.vittorakis.gr
ISO 9001:2015 Certified
Welcome
A warm welcome to our specialized and fully equipped polyclinic with more than 27 years of experience. Our multilingual team of doctors and nurses offers 24/7 the highest quality of healthcare in a friendly environment. We examine patients of all ages and with any kind of health problem, at our polyclinic or at your accommodation.
Office hours:
Monday:          10:00 – 14:00
Tuesday:          10:00 – 14:00
Wednesday:    17:00 – 20:00
Thursday:        10:00 – 14:00
Fridays:            10:00 – 14:00
Non-office hours:
24/7 emergency service
Emergency tel: +30 6932 566606
Trained staff:
Well-equipped treatment rooms are staffed by highly trained doctors and nurses. Our polyclinic provides safe and effective care to our patients. A team of receptionists can assist you out with any question or concerns in a variety of languages.
Super netter Empfang. Nette Ärzte. Haben sich viel zeit gelassen und alles getestet um alles ausschließen zu können. Ich hatte immer Panik vor griechischen Krankenhäusern usw. aber hier wurde ich mit deutschen Standarts überrascht. Zwar wird hier privat abgerechnet und man muss in Vorleistung gegen aber das war es mir wert. Die Krankenkasse ubernimmt die kosten.
Absolut bästa bemötande och service. Tag med id-kort samt kontakt information till ditt försäkringsbolag. De har även besöksservice.
Staying in chania on our first night of our holiday . 2year old Son couldn't breathe due to sudden laryngitis and croup. Absolutely amazing team of doctors. Lovely Christina came out on call to our hotel at 5am. So so kind and then we had a follow up for another nebuliser at the surgery in the evening and another amazing doctor took care of our son . Such a lovely team and exactly what we needed as anxious parents with a poorly child on holiday. He is now enjoying himself in the pool and sea ready to enjoy the rest of his holiday. Cannot thank them enough
Good, clean, professional and frendly customer service.
Great service. Keep up your spirit! When vacation goes sour your friendly attitude can make it better through the clouds.
Very professional service with all the equipment needed for home visit! Dr Angelikic was amazing and thiril with my kid and even gave me a ride to the closest pharmacy to get the medicine. Highly recommend!!
Équipe très sérieuse, compétente et à l'écoute.
Tous parlent anglais et une secrétaire parle très bien le français et sert d'interprète si nécessaire.
S'il le faut, vous pouvez revenir chaque jour pour contrôler l'évolution, c'est un principe local et sans surcoût. Ils ont choyé notre fils de 7 ans.
Dear Doctor Vittorakis and Team. I want to say Thanks So Much, becaurse you last summer saved my right legs, and Thanks So Much for your very nice service and care at me! I will never forget your big help, doctor Vittorakis.
Had to take our 16 month old here with bad ears. Dr had come out to our hotel night before within 45 mins of calling.
Next day took him in and he had ears vacuumed and antibiotics cleared up straight away. Staff were first class all spoke English and not expensive either.
Amazing, better service than at home GP in England who didn't even touch his ear the week before and wouldn't give us antibiotics before we came on holiday.thanks Dr !
Konstantinos K.
Michael W.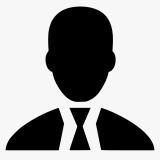 Erin R.
Mika S.
Anneli P.
David E.
Sebastien T.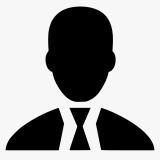 Poul A.
Gemma D.
How to reach us
Our polyclinic welcomes patients from many different areas around Chania and especially from the nearest areas of Agioi Apostoloi, Chrissi Akti, Daratso, Galatas, Kalamaki, Stalos, Agia Marina, Platanias, Gerani, Maleme, Tavronitis, Rapaniana and Kolymbari. You can reach us directly from the map presented below.